1960
Filmet was funded in Caronno Pertusella in 1963 to manufacture electrical components, in particular paper and oil capacitors, where oiled paper functions as dielectric and aluminium as conductor. At the end of the 60s, with the arrival of new thermoplastic polymers, new capacitors were developed using polypropylene film metallized with aluminium.
a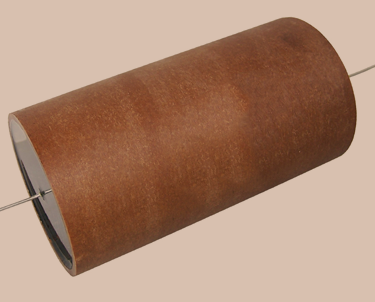 1970
In 1971, Filmet discontinued the production of capacitors to focus solely on high vacuum film metallization. Research carried out throughout the decade lead the firm to be among the first in the world to develop polypropylene film metallized with a mixture of aluminium and zinc.
a
a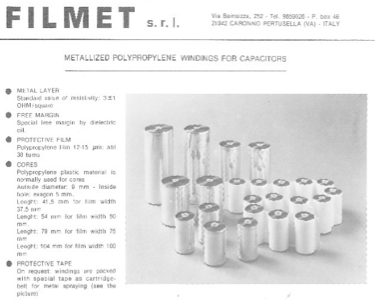 1980
Following extensive studies and research, Filmet developed and improved the Aluminium and Zinc metallization system. With the use of this alloy the lifetime of the capacitors was greatly improved respect the former pure Aluminum metallization. In 1987, the company changed its shareholding structure as ownership was transferred to the Holdem group. In 1988, Filmet started operating globally, and, with the development of new technologies, was able to create products closer to clients' demands and specifications.
aa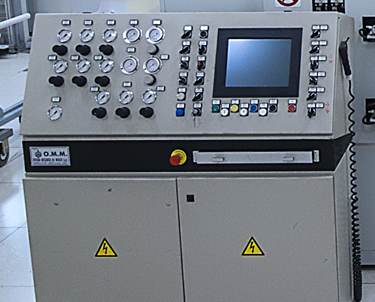 1990
In 1990, the new plant in L'Aquila, the capital of the Abruzzo region, was completed. This allowed not only to increase production volumes but also to improve quality, thanks to the opening of dedicated research facilities. Filmet has had a continued research and development relationship with the L'Aquila University ever since. In 1996, the company obtained the UNI EN ISO 9001 certification.
a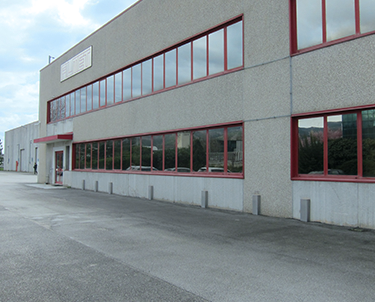 2000
In 2000, the plant was expanded to increase the volume output.  In 2009, a violent earthquake hit the city of L'Aquila. The plant did not suffer structural damages and was among the first in the area to restart production, guaranteeing employment to its workforce.
aa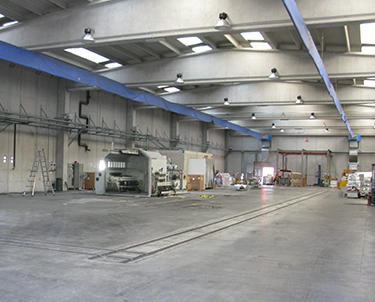 2010
In recent years, Filmet has adopted new production technologies thanks to which it has been possible to develop and manufacture ever more performing metallized films. The R&D facilities have also been equipped with modern instruments for better quality control.
aa